I noticed that the ellipsis (⋯…) is not displayed properly. I don't know what the problem is.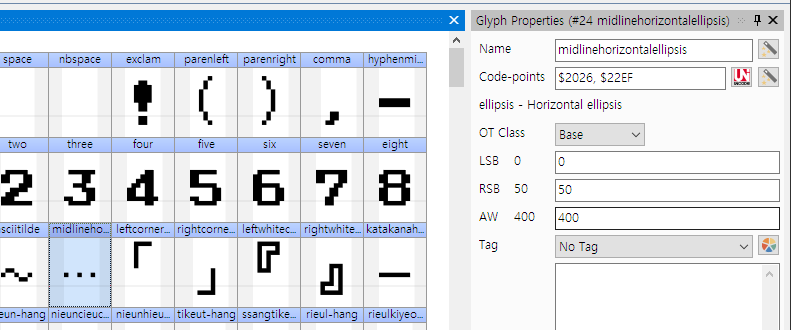 The glyphs are well defined.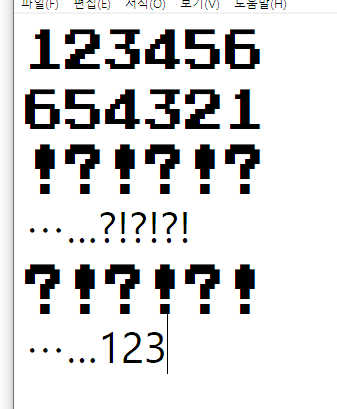 But it doesn't show properly in notepad.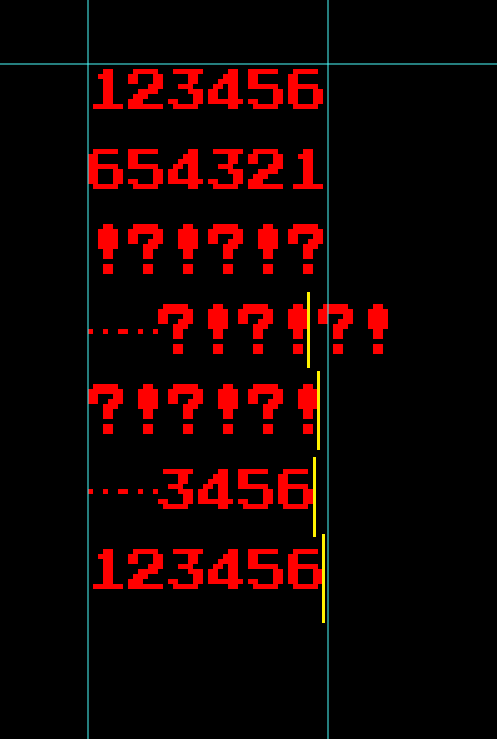 In Photoshop, the glyphs are displayed, but the width of the letters does not match.
Since it's a monospaced font, a different width means something is wrong.
This is not the case with other symbols.
Can someone please tell me how to solve it!
Attach the file.
1.
https://stellnya.duckdns.org/GLD_ER%20Regular.ttf
2.
https://stellnya.duckdns.org/ERROR.fcp