Hello !
I bought FontCreator 9 standard edition (and I'm going to upgrade to the professional 11 version now) in order to create a (free and) truly cursive font for primary school teachers.
The problem is I'm beginning from scratch, so I don't understand everything and I have a few problem to find out out which tool or solution is best. I watched a few tutorials, imported existing fonts to see how they are organized, but it's still not clear to me.
I used Adobe Illustrator to draw the letters, I copied and pasted them in FontCreator and here is an example of what I've come up to :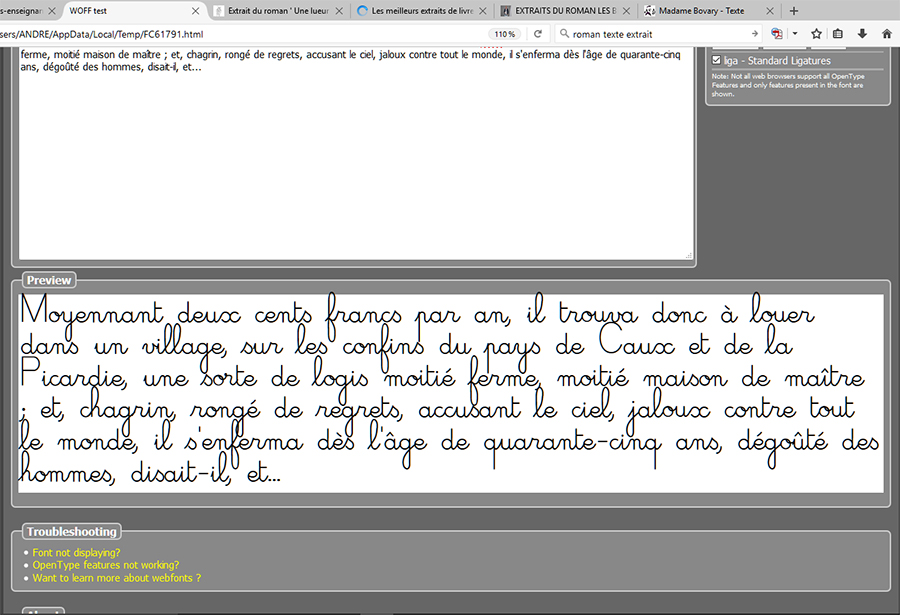 There is still a lot of work to do... and now I wonder if I shouldn't have asked you first what are the steps and tools I should have taken to create this cursive font.
So, can you tell me how I should proceed ? What are the different steps to create this cursive font ?
Thank you !