Hi!
I am so happy I found this wonderful software called High-Logic FontCreator.
Thank you so much to the creator!
I have a font that came with my cross stitch software.
The font is used to assign symbols to the threads used when converting a picture into a cross stitch design.
In the cross stitch software, I can see only 214 characters.
Opening that font in FontCreator, I was shocked to see there are 226 characters/glyps.
I even select the ones I can not see in my cross stitch software.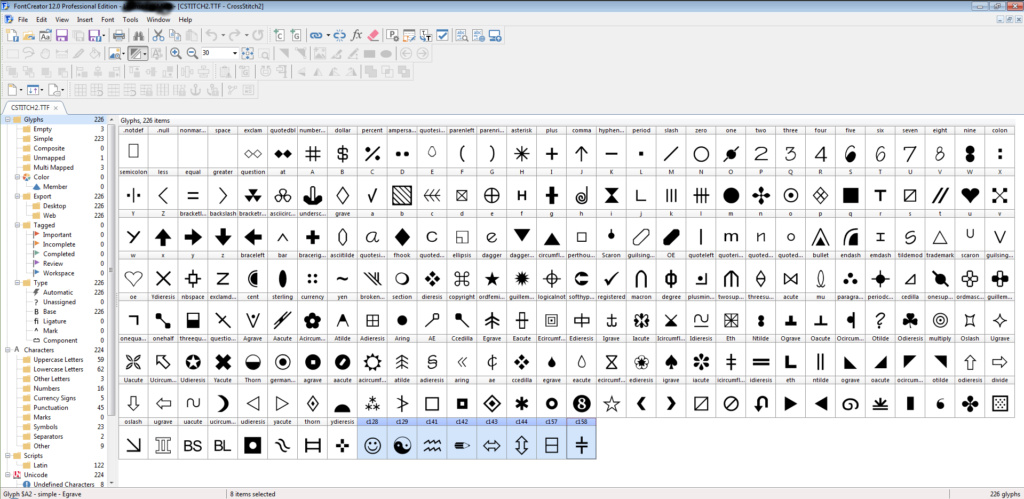 So, 226 - 214 = 12 characters I do not see at all.
I can see a .notdef, .null, nonmarkingreturn, space. Let's ignore these 4.
What about the other 8 that FontCreator sees but my software doesn't?

What can I do to those 8 characters so they can be usable?
Thank you!