Scanahand has some problems with tracing (there are sharp bumbs/edges in the lines that appears dispite of Smooth/Super settings. HighLogic has tried to improve the tracing algorithm - without present success.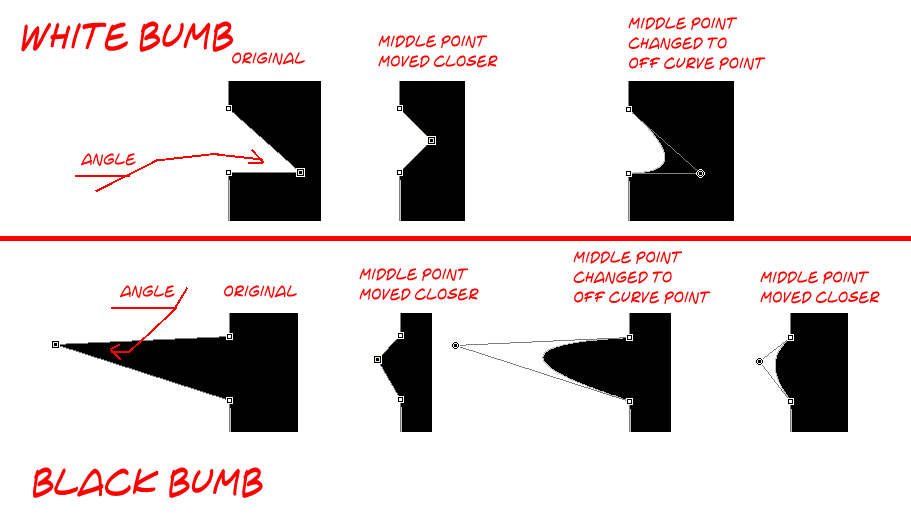 The quality of tracing equals well to the quality of the source image. The user doesn't know which like is the good source image. The only way to check this is to generate the font and it takes about minute.
If the user is not satisfied to the result and want to adjust tracing parameters he must do the same slow generating process so many times that the result is good enough.
I have thought this problem few hours and here is my proposals to solve this:
1) to improve tracing algorithm once more according to user requests
2) to add tracing preview to Scanahand, where the user could check that the tracing result is optimal to his purposes
3) to allow the user trace glyphs of the font after font generation. This means that if the user doesn't want the Scanahand does not do tracing, it only parses individual glyphs as bitmap images and map them. The Scanahand does everything but the tracing of glyphs. The glyphs of generated bitmap font could then be traced with Scanahand, FontCreator or whatever proper software. If FontCreator has not "Trace Selected Bitmap Glyphs" feature, it could possibly be done.
I think the best could be to add a few checkboxes to tracing parameters: remove line bumbs, smooth linebumbs, sharp linebumbs.
And when there are these alternatives and the tracing preview, the Japanese user could make adjustments beforehand and go to drink some tea while those thousands of Japanese glyphs are generated!
What other users are thinking about this Trace Preview to Scanahand?